Window cleaning is sometimes a difficult and time consuming process that is often dangerous too, so some homeowners avoid doing this task. Cleaning is done with De-Ionised 100% purified water via a water-fed pole system which allows for a fantastic finish and requires no use of a ladder. Glass will shine and be streak free due to no use of detergents, whilst your window sills and frames will also be cleaned alongside. Normal tap water is filled with chlorine, minerals and other impurities. If you were to spray this on your windows it would leave dirty spots due to those impurities. With pure water which is chemical-free it doesn't leave any streaks it also washes away any previously-used detergents.
The method with the pole system is that you clean the windows and the frames with the brush with the pure water to agitate the dirt, all the dirt will dissolve in the water. Then afterwards we fully rinse the glass and frames so that the only thing remaining is the pure water, which then drys naturally and will dry clear streak free and spot free, because its de-ionised and 100% pure. It can on occasion take up to 2 cleans to get the windows absolutely spotless as sometimes there is a buildup of dirt in the corners of the window frame rubber seals which can seep out even after it has been scrubbed and rinsed. Another great benefit is the pure water helps create a protective coating on the window surface, which keeps your windows clean for longer.
The water purification process is done by a 6 stage reverse osmosis filtration system which is comprised of multiple filters. The first stage is an ion exchange to soften the water for the next 3 stages these are a paper filter along with 2 different carbon filters, it then goes through the reverse osmosis membrane. The final stage of the process is the water passing through a DI vessel, this polishes the water resulting in the water having a TDS of ZERO parts per million, so is 100% pure water.
Of course, as a home owner you want to ensure that your windows are looking presentable and clean for all to see and admire. Fortunately, our team will work efficiently and diligently to leave your windows looking professional and pristine.
Why Choose Us?
Privacy: Being able to clean windows at height without compromising your privacy, unlike when ladders needed to be used.
Text Alerts: Every evening before the clean we text you so you know we're coming. Letting you know we are coming enables you to get the gate unlocked and move anything blocking windows.
ECO Friendly Cleaning: No chemicals or soaps are used whilst cleaning your windows so it does NO harm to the environment.
Insured Service: We offer Public Insurance Liability and Employers Liability, in addition our team has many years of experience
Clean UPVC Sills & Frames: As we use a water fed pole we clean the frames and sills as standard at no extra charge. This makes your windows look brand new.
Tailored Pricing: We don't have standard pricing to save you money. We tailor our prices to the number of windows you have. Therefore you don't pay over the odds for your home.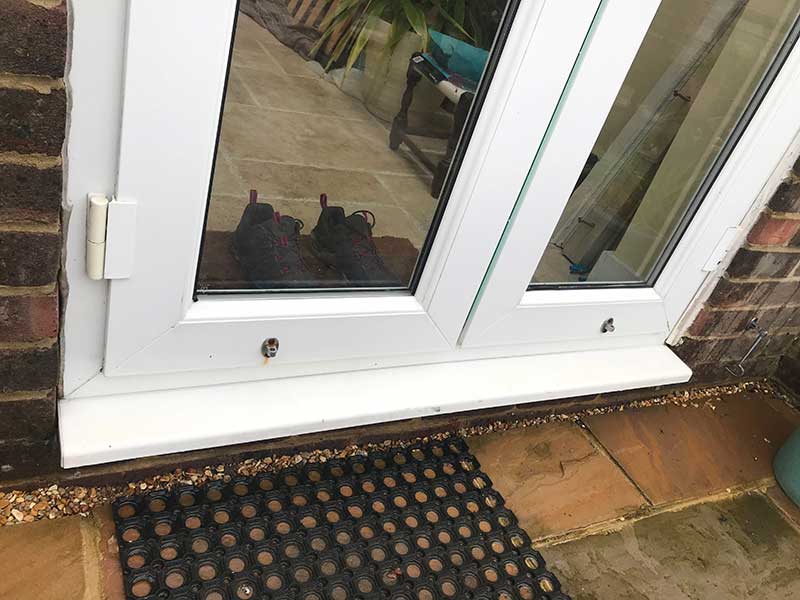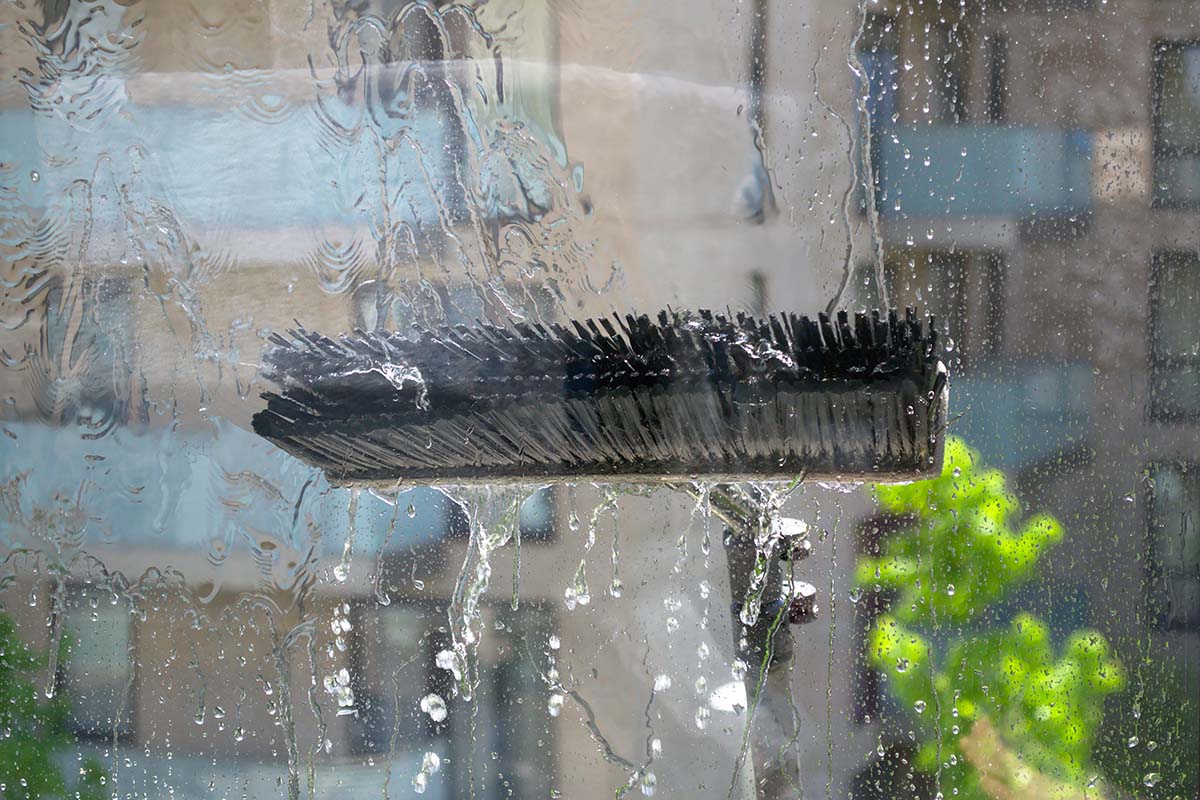 Step 1. Make an Enquiry
You can make an enquiry via text or talk to one of our friendly customer assistants. They will talk you through the process of the clean, and how to make payment. We will ask for your name, address, and mobile phone number.
Step 2. Get your Quote
Once we have your information we will come round and quote in person. We'll tell you what will happen during the clean and how it is preformed. The member of the team can always help you set up payment while they're quoting to make thing quick and simple.
Step 3. The Night Before
The evening before your clean you will receive a text from us confirming that we'll be round to clean the following day. After that, the van will get filled up with purified water. Normal tap water gets processed through our reverse osmosis system which is comprised of multiple filters.
Step 4. Arriving at your Property
The van arrives with the tank of purified water as well as water fed poles. The cleaner will prepare all the equipment needed for your clean. Our equipment is extremely effective and safe, we use water-fed poles that allow high windows to be reached. These will extend to the fifth floor. This is a much safer way of cleaning and it also doesn't compromise your privacy.
Step 5. The Clean
The cleaner will extend the pole up to your highest window first and work down from there. The Deionised water is pumped through the special brush attachment to the top of the extended pole and sprayed over the dirty window. Then they'll scrub the glass with the brush to agitate the dirt, marks and stubborn stains. Then purified water is sprayed on the glass to wash away the dirt. The process also helps create a protective coating on the window surface, which keeps your windows clean for longer.
Step 6. Optional Extras
We offer a few optional extras with your window clean. You can opt for the inside of your windows to be cleaned at the same time as your outside windows, this is normally double the price of the outside. You can also choose to have your garage door cleaned, that is priced between £2-£4 depending on size.
Don't Know Where To Start?